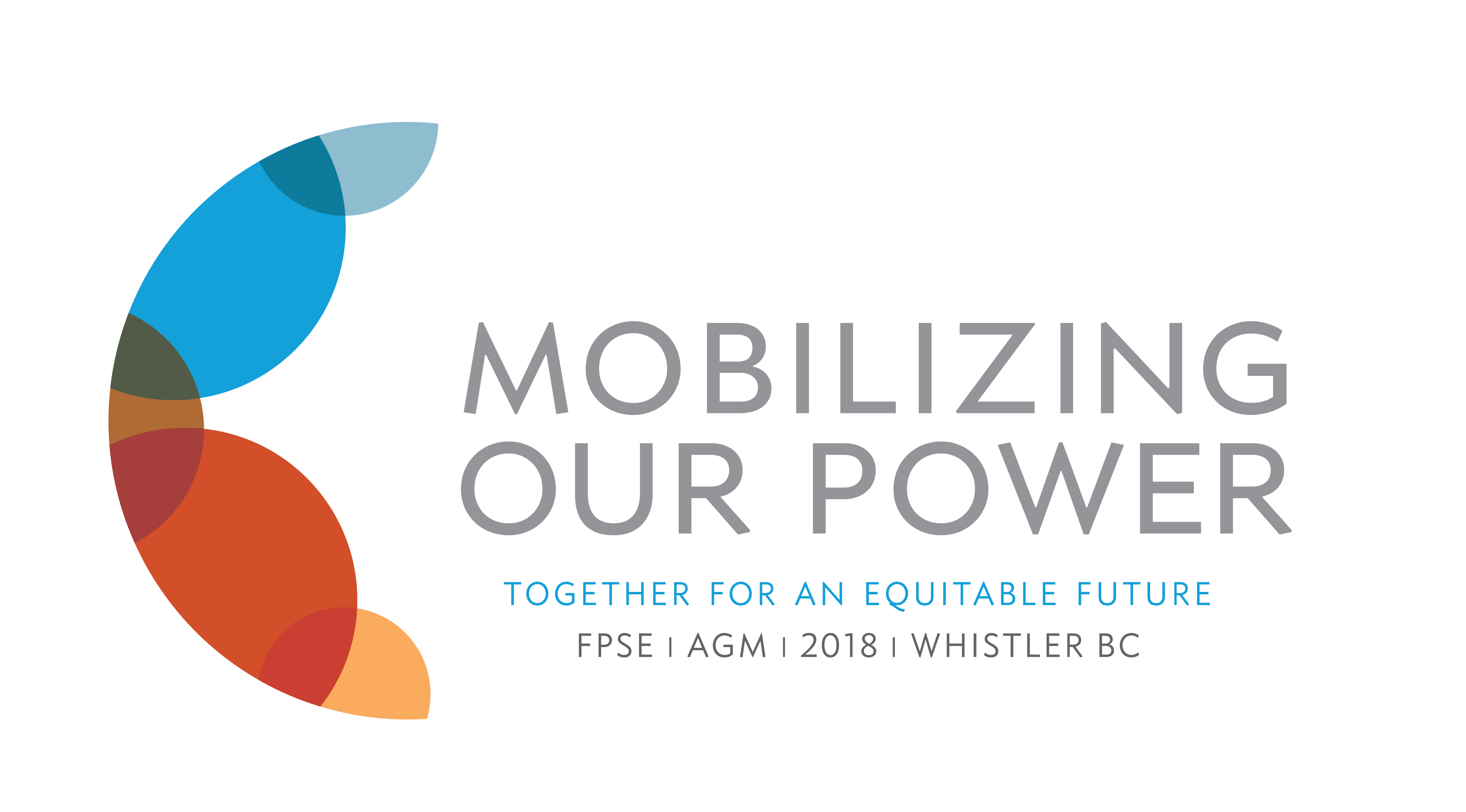 Our 48th AGM and Convention will be held in Whistler May 14
to

17, 2018.
Activities
Greetings from Capilano Faculty Association (FPSE Local 1). We're hosting this year's FPSE AGM. We've arranged some dining options for delegates after the opening cocktail reception, Monday May 14.
Click the following links to see which restaurant you'd prefer, fill in a couple of details, and we'll add you to our sign-up sheet. (Sign-up sheets will be available at our host table during the day Monday, but we'd like to get a sense of attendees in advance.)
Note that the evening has two parts: dinner at one of the following venues, followed by a pub crawl. We invite you to convene in the Dubh Linn Gate  between 8 and 9 PM for that outing.
The Mexican Corner | https://goo.gl/forms/U4RApTYZJrBtjtp42
Whistler Tasting Tours (must book by May 13) | https://goo.gl/forms/Eu8qks1QCKIDhmN12 
Dubh Linn Gate Irish Pub | https://goo.gl/forms/npcKLwT1a9I6kt782
Sushi Village | https://goo.gl/forms/NM43ZyifEfEvDTIE2
 Il Caminetto | https://goo.gl/forms/2gb2bIR7YVi9d5e33
 
DOCUMENTS
2018 AGM Convention Handbook (17 MB)
2018 AGM Resolutions | Presidents' Council, standing committees, member locals.
Supplementary Resolutions | Disability Management & Rehabilitation Committee
Supplementary Resolutions | Presidents' Council, Human Rights & International Solidarity Committee, member locals (02, 17, 15)
Supporting Document | Resolutions Committee Terms of Reference
forms
Nomination Form | Due by the final call for nominations, Wednesday, May 16, 2018.
Proxy Form | Due by the Pre-Convention meeting of the Presidents' Council, Monday, May 14, 2018.
memos
Notice of the Annual General Meeting | April 14, 2018
Call for Nominations | April 11, 2018
Call for Proxies | April 4, 2018
Information and Funding Arrangements | March 8, 2018
Call for Resolutions | March 6, 2018
---
AGM 2017 documents are available at Proceedings from Past AGMs