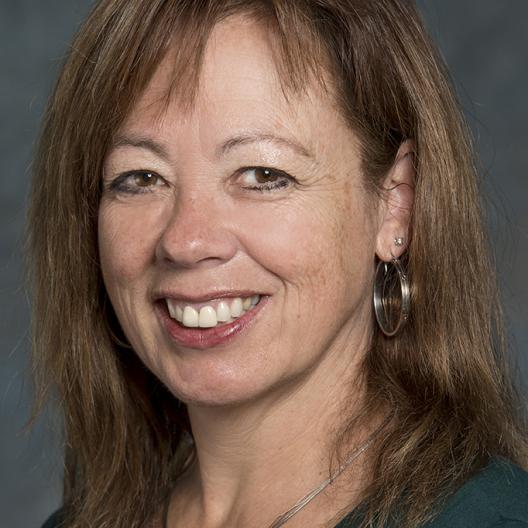 Second Vice-President
Leslie Molnar has been a faculty member at the College of the Rockies since 1988 and teaches mathematics and statistics.  A layoff notice in 1996 helped to spark her union activism, and Leslie has been a member of her local Executive and/or CIEA (now FPSE) committees continuously since 1998.  
In addition to being first a member of Presidents' Council, then a member of the FPSE Executive since 2012, Leslie has served on most FPSE Standing Committees.  She has worked on a number of work projects for FPSE and, currently, is very involved in coordinated bargaining serving in the role of Co-chair.  Leslie is also the Vice-President of NUCAUT and is a member of CAUT's College and Institutes Committee. 
Living 'beyond Hope', Leslie is proud to bring a rural perspective to projects and discussions, and prides herself on being approachable, a good listener, and a strong advocate for members.