National Indigenous Peoples' Day
Jun 21, 2018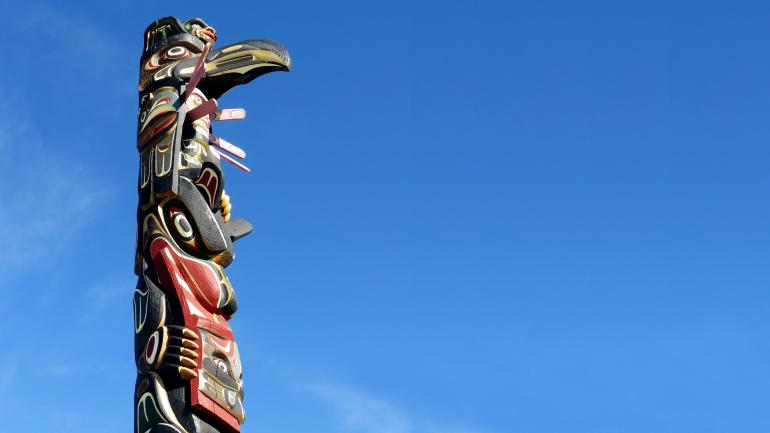 Since 1996, we've recognized National Indigenous Peoples Day on June 21, the longest day of the year. Today we celebrate the many cultures and languages of Canada's Indigenous Peoples, and renew our commitment to healing from the trauma of the past while continuing our shared journey to reconciliation.
It's been gratifying watching faculty and staff at BC's post-secondary institutions heed the calls of the Truth and Reconciliation Commission (TRC) by revising curriculums, reviewing pedagogies, and working everyday towards decolonizing our institutions. You have risen to the challenge of reconciliation and our federation shares your commitment through our FPSE Decolonization, Reconciliation, and Indigenization Standing Committee, which continues to look at procedures and structures that may also need to be decolonized. You promoted and shared our book Whose Land is it Anyway? A Manual for Decolonization, launched earlier this year.
As Senator Murray Sinclair said: "Education got us in to this mess, and education will get us out." Through educating your students about residential schools, challenging your administration to engage in decolonization with faculty, staff, and students, and participating in your decolonization committees, we all move closer to reconciliation.
At our recent AGM, we renewed our commitment to the rights of Indigenous Peoples to sovereignty and self-determination. Let's continue to be guided by the United Nations Declaration of the Rights of Indigenous Peoples and the TRC's Calls to Action as we work to make education a tool of decolonization and reconciliation, today and every day.
In solidarity,
George Davison
President, FPSE
About FPSE
The Federation of Post-Secondary Educators of BC is the provincial voice for faculty and staff in BC teaching universities, colleges and institutes, and in private sector institutions. FPSE member locals, represented by Presidents' Council and the Executive, represent over 10,000 faculty and staff at 18 public and 12 private sector institutions.