Literacy Funding Inadequate in Addressing Basic Education Needs
Nov 30, 2016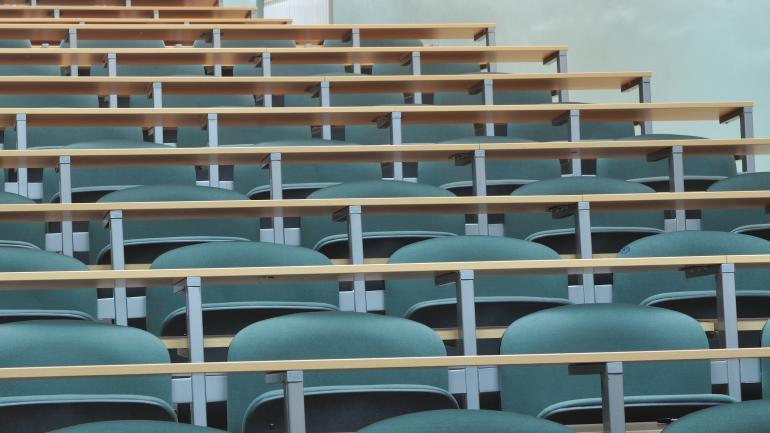 A recent BC Liberal announcement allocating funding for community adult literacy programs shortchanges the 25,000 Adult Basic Education students at the province's public post-secondary institutions, say the Federation of Post-Secondary Educators and BC Federation of Students.
Two years ago, the provincial government eliminated funding for adult basic education programming at post-secondary institutions in BC and removed the tuition-free ABE mandate. Public post-secondary institutions can now charge up to $3,200 per year in tuition fees for ABE courses. This funding cut totaled $6.9 million; a further $9 million was cut from adult basic education programming in the K-12 system.
"Adults depend on ABE programs to improve their basic literacy or numeracy," said Simka Marshall, Chairperson of the British Columbia Federation of Students. "Government needs to put funding into programs that already exist."
"Well-meaning volunteers can't replace the decades of experience and training of professional educators," said George Davison, President of the Federation of Post-Secondary Educators. "Students aren't getting the best opportunities because qualified teachers are on the sidelines."
Since the funding cuts were implemented, ABE program enrolments have dropped at institutions across the province. Shifting funding for basic programs to community organizations does nothing to assist students wanting to enrol in public institutions to develop their skills and ultimately to pursue career programs. 
"Reversing the tuition-fee free mandate on ABE was a nonsensical policy change," said Marshall. "Fully funded ABE would give the support that BC families need to enter the workforce or continue to a post-secondary program."
"Restoring the $16 million cut from ABE would provide a level-playing field for all British Columbians seeking literacy and numeracy programs," said Davison. "Why limit access to free training to 9,000 adult learners when there are nearly three times needing the same education?"
---
Media contact: Leah Squance
Telephone: 604.873.8988
Email: lsquance@fpse.ca
About FPSE
The Federation of Post-Secondary Educators of BC is the provincial voice for faculty and staff in BC teaching universities, colleges and institutes, and in private sector institutions. FPSE member locals, represented by Presidents' Council and the Executive, represent over 10,000 faculty and staff at 18 public and 12 private sector institutions.