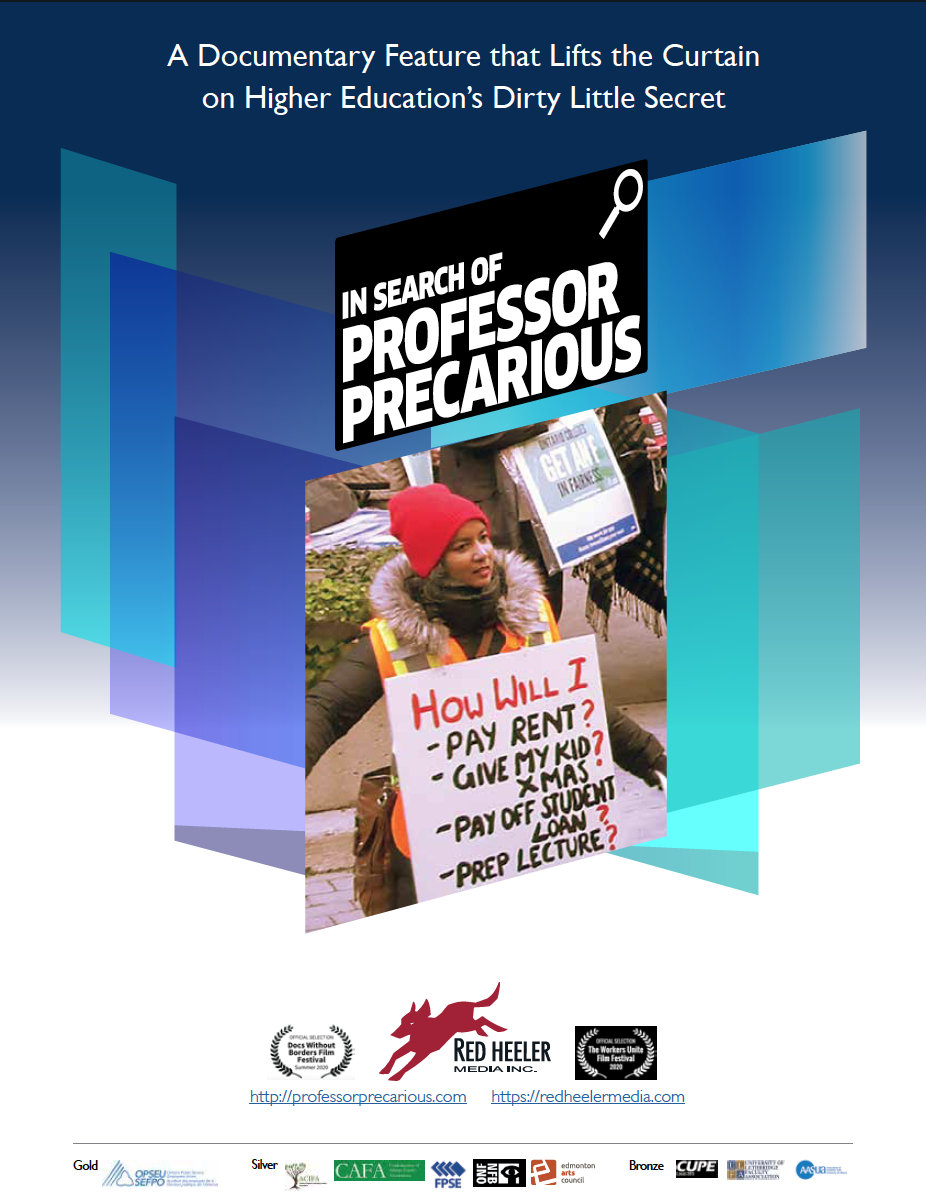 In Search of Professor Precarious is an 80-minute award winning documentary about precarious contract professors in Canada and their struggle for fairness was produced by Gerry Potter. 
The film follows the story of four precarious academics as they fight for equality. FPSE was one of many unions that sponsored the production of this film.
FPSE is proud to present In Search of Professor Precarious for free to our members and friends from October 18-25. Click here to access the film; password is MakeItFair. Subtitles are available in English (closed captions), French and Spanish by clicking the "CC" icon at bottom right of streaming screen.
Find out more
There is a lot more to learn about the film via the In Search of Professor Precarious website.
Enjoy Precarious Professors Moving Forward, a webinar held in September featuring Gerry Potter, our own Frank Cosco, Sarika Bose, Joe Berry, Pam Johnson and Chandra Pasma.
What they are saying about In Search of Professor Precarious
"Great...this ranks with the best!" - Joe Berry, author of Reclaiming the Ivory Tower.
"A useful tool...for anyone trying to understand and challenge the hidden casualization of post-secondary education." - C. Sundaram, CAUT Bulletin October 2020 (read the full review)
Award of Excellence, Docs Without Borders Film Festival
Contact: Gerry Potter, gerry@redheelermedia.com 780-913-6177, Edmonton, AB, Canada